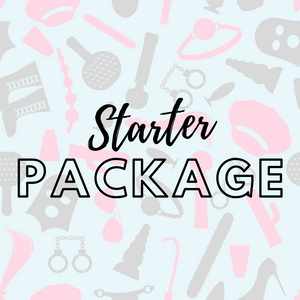 If you're just starting your sex toy selling journey and don't know where to begin, you're not alone!  Picking the right items to sell is hard work and definitely a challenge. If you don't pick the right products to sell, your chances of success are greatly reduced. If you don't know how to launch your business the correct way, you are basically pushing a rock up a hill.  As you could imagine, this is not a great start with your new venture.
This is why our sex toy starter package really shines!  When you leave the experience and knowledge to us, we take on this burden and pick some excellent products in different categories so you can supercharge your sex toy business start-up.  We understand what sells and what doesn't because we work with some of the most successful retailers in the world.  These are retailers that sell 7 figures of product a month!
Not all retailers operate in the same manner so a bestsellers list is not what you want to base your business plan on. This is why we don't even offer a bestsellers list because they are often manipulated and false!  These types of lists are not going to give you any form of advantage or strategy for success either.
Lifestyle Distributing understands that being successful in business means you have to be fluid and adapt to YOUR current sales climate.  When you want to start your business, trust the leaders who know how to set you up for success.
Here is what to expect in the Starter Package:
25 Adult Toy related items for your store. The product categories for these products will consist of sexual performance pills, female hygiene products, vibrators, dildos, lubricants, condoms, male toys, and much more!
150 total units of these items will be shipped to you as a complete starter package.
1 on 1 consulting service that will discuss your business strategy, goals, marketing, software, and much more.  This is an in-depth phone meeting that you will learn so much from!
Please keep in mind that this Starter Package is really geared towards someone wanting to dive headfirst into buying wholesale sex toys and reselling them for a profit.  This will be the fastest way to get your business launched and will increase your chances of success tremendously.  If you have any questions about this Starter Package before you order, please do not hesitate to contact us.
SPECIFICATIONS
Product Type
Starter Package
SKU
SP100
Manufacturer
Lifestyle Distributing